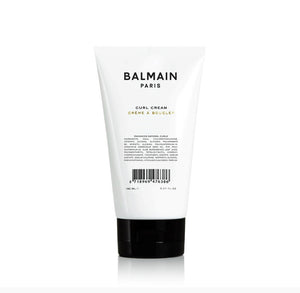 *for anyone with natural or created curls that lasts all day long

DETAILS
Reveal the charm of every curl with this lightweight formula as it activates and defines curls resulting in soft, bouncy and well-shaped waves. Protects against heat styling and contains UV protection while also fighting frizz and defining spirals without making them crunchy. Leaves hair hydrated, with flexible, natural curls. Easy to comb and lowers static electricity. Paraben and Sulphate free.
KEY BENEFITS
Aloe Vera moisturizing, antiseptic and antioxidant plant extract
Vitamin E antioxidant that moisturizes, protects and nourishes hair
Amino Acids & Potassium Mixture and Panthenol protects hair against UV rays, during chemical treatments and environmental effects, acts as heat and colour protection 
HOW TO USE
Use on wet hair if you have natural curls. For created curls, use onto dry hair by applying a small amount into the hair, pressing it in with your hands.